Our Approach To Chiropractic In Montrose CO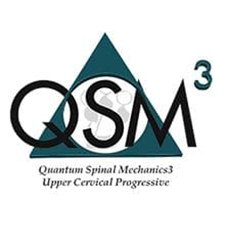 Over a lifetime, the human body is subjected to multiple traumas that cause postural misalignment patterns. With every misalignment, there is a structural injury and a response to that trauma. Improper structure leads to degeneration, collapse, and decreased health. See how chiropractic care in Montrose CO can help you.
---
Chiropractic Techniques in Montrose CO
The structure of the human body is the foundation for its function and gravity is the largest stressor of that structure. Its long-term effects can be experienced as pain syndromes, energy deficiencies, and a vast number of degenerative, neurological, cardiovascular, and cellular diseases.
The human body uses the majority of its energy to maintain postural balance. The wisdom inside of us is busy working to maintain our upright position in order to minimize our three dimensional collapse under gravitational stress, and our diminishing energetic value over time.
Balancing the whole body to a sustainable posture is the purpose of our work. The QSM³ chiropractic approach to spinal health is very different than other chiropractic methods. The gentle, effective QSM³ adjustment optimizes nervous system function, structural symmetry, and muscle balance by restoring coordination and communication to the entire body.
---
QSM
³

A Path Out From Chronic Illness
---
The Impulse IQ Adjusting Instrument
Just as lasers have replaced scalpels in some surgeries, advanced technology has become available to assist in delivering Chiropractic adjustments. Atlas Chiropractic Montrose uses the latest Chiropractic technology in caring for you using the Impulse IQ Adjusting Instrument. This patented and FDA registered device was developed to provide gentle and precise computer-aided Chiropractic adjustments to relieve pain and restore function. Impulse IQ is controlled by micro-computer circuitry housed within the device that produces a controlled force that we can use to adjust different areas of the body. Computer-assisted Chiropractic adjusting with the impulse IQ gives us objective feedback about how your problem area is responding in real time for a custom tailored adjustment just for you.
---
Impulse IQ A State-of-the-Art Adjusting Instrument
---
The Zone Technique
The Zone Chiropractic Technique is a unique healing method designed to balance your brain and spine, enabling your body to restore itself to maximum health. The human brain has six regulatory centers that form during the embryonic stage of development. These centers are responsible for controlling and regulating every organ, tissue and cell in the human body, residing in six separate but integrated zones.
The Zone Technique utilizes bio-mechanical and neurological input to restore health by improving the brain's communication with these six zones. Adjusting the corresponding spinal segments allows the body to heal itself naturally, resulting in more energy, better health, and increased resistance to stress and disease.
---
HOW DOES THE ZONE TECHNIQUE WORK?
---
What To Expect:
New Practice Member Orientation
The new practice member orientation is designed to give you a detailed look at the healing capacity of your body. By better understanding how your body is built, you're able to make better decisions for your health and determine if QSM³ care may be right for you. It is important to us that you understand the structure and function of your body and how it is designed to heal. The new practice member orientation, covers:
The role of the brain and nervous system in maintaining your health.
The limitations of drugs and surgery.
The primary cause of chronic dysfunction in your body.
The serious effects of structural misalignment on the function of your body.
The role Chiropractic plays in improving your health, wellness and quality of life.
Case History and Consultation
All of our new practice members at Atlas Chiropractic Montrose in Montrose complete a detailed health questionnaire. This form includes questions about your health history and gives us an understanding of past trauma and injuries that may be contributing to your current health problems. You'll sit down with us for a one-on-one healthcare consultation. We will talk about your current issues, past health concerns, goals for recovery, as well as any other issues so we can provide you with the very best chiropractic care.
Specific Postural X-Rays / Digital Structural Analysis
Specific postural x-rays and standing digital photos are taken. State of the art software is used to analyze your posture. Areas of spinal stress, muscle tension, postural changes, and the likely progression of your posture with aging is determined. Information gained is graphed and stored electronically so we can monitor your progress as we balance your whole body to sustainable posture.
Report of Findings
Following your first visit, a specialized and customized plan of care will be created that is tailored specifically to your individual needs. Every body is different and therefore, may require different amounts of care. We will let you know in your particular case how many visits will be necessary for optimal stability of your correction.
The QSM³ Adjustment
If we find that your body and posture are out of proper alignment following the consultation and specific postural examination, the QSM³ procedure can start you on the road to recovery. Based on precise postural analysis, we are able to calculate how to return your body to its proper upright and balanced position. The QSM³ procedure does not involve any twisting, cracking or popping of the spine. Since the adjustment is so gentle, we adjust children, seniors and even patients who have had spinal surgery in the past.
During the chiropractic adjustment, you are lying on your side as we lightly contact the side of your neck. Even though the adjustment is administered at the neck, the efforts of the correction influences the whole spine and ALL body systems. When the QSM³ adjustment is performed, there is typically an immediate change in body balance.
We stress the importance of decompression within the upper cervical correction. QSM³ also assumes that most patients today have multiple traumas (thus a more complex misalignment) that respond better to a more complex algorithm for the correction. As a result, your body is given the best chance to start truly healing. Over subsequent visits, you will be monitored to make sure the correction stabilizes.
The Impulse IQ Adjustment
Adjustments with the Impulse IQ feel like a light tapping sensation in the area being adjusted. In most cases the adjustments are painless and afterwards many patients feel relief of pain and improved mobility. Others report a sense of well being or a soothing calm feeling. Adjusting with the Impulse IQ restores your body's balance and function to correct the underlying cause. Our primary goal is getting you back to feeling yourself quickly and effectively.
The Zone Adjustment
The Zone Technique is an effective method to help reboot or balance all of the 6 systems/zones in the body and all of the 6 control centers in the brain.
Prior to receiving a Zone adjustment in our office, We will touch 6 different points at the base of your skull to determine which zone is the "primary zone" that needs to be "rebooted". We will then adjust 4 very specific vertebral segments that correspond to that zone. When we adjust these 4 segments of your spine, it sends a message to the corresponding control center in your brain to reboot & balance that control center. The balanced brain center is then able to send out the proper signal to that system/zone and the body is better able to heal itself.
Most patients feel totally balanced and relaxed after receiving this quick, easy, gentle rebooting adjustment.
OFFICE HOURS
---
Monday
8:00am - 1:00pm
2:30pm - 5:00pm
---
Tuesday
9:00am - 1:00pm
2:30pm - 6:00pm
---
Wednesday
9:00am - 1:00pm
2:30pm - 5:00pm
---
Thursday
8:00am - 1:00pm
2:30pm - 5:00pm
---
Friday
Closed
---
Saturday & Sunday
Closed